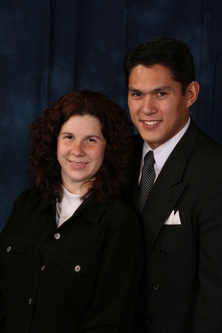 Pastor Dan Navalta

Pastor Navalta was saved in July 1989. In 1992 he dedicated his life to God. He joined Parker Memorial Baptist Church while attending Michigan State University. In 1994 Pastor Dan surrendered to preach and began to attend Parker Memorial's Bible institute, where he graduated. While attending Parker Memorial Baptist he met and married Amy Helzerman, a lovely dedicated Christian.

In 1997 Pastor Dan began a mission work in his hometown of Grosse Ile, Michigan. Pastor Dan and his congregation were able to lead many people to the Lord while on Grosse Ile. He ministered there until he was called as the Assistant Pastor of Silvery Lane Baptist Church in 2003. He was ordained at Silvery Lane and leads the Visitation ministry, Youth ministry, and Jr. Church. Pastor Dan also serves in the Bus Ministry, leads Choir and song services, and is an instructor in the Bible Institute. Pastor Dan is an outstanding preacher and teacher with a tender heart for people. He not only fills the pulpit at Silvery Lane, but fills in for pastors in the area. His wife, Amy, is a faithful servant with a sweet family of seven children. She serves an important role in the Youth ministry and plays piano for many of the children's music programs.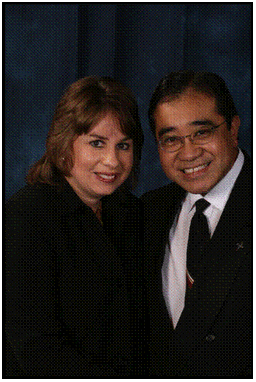 Pastor Daniel Dantes

Pastor Daniel T. Dantes was saved at the age of ten under the ministry of his father who started and Pastored 3 different churches. Pastor Dantes was ordained in 2004. His Biblical education is through many corresponding courses, self-studies, and attended and graduated with a Bachelor degree from Midwestern Bible College. He has served as a deacon for 20 years and has taught Sunday School since the age of sixteen. He has started a bus ministry, choir, young adult class, and served in many other ministries. Pastor Dantes has preached at the Rescue Mission, Retirement home, and has been a guest speaker in several churches. Besides providing counseling, officiating weddings, funerals, and baptisms, Pastor Dantes has previously served as a youth director in two churches and has served as an Assistant Pastor. He and his wife, Elizabeth, have been married since 1986; she has been a great help to his ministry. God has blessed them with 4 great children: Rachel, Rebekah, Daniel, and David.

Pastor Dantes has been serving at Silvery Lane Baptist Church since 2007 as one of the Assistant Pastors. He teaches the Discipleship Class and in our Bible Institute. Pastor Dantes is also involved in the Bus Ministry and Rescue Mission.